The latest forecast from eMarketer has some surprising news. According to the forecast, online YouTube and video ads spending will reach over 27 billion dollars for 2018, which is a quarter of all digital advertising in the United States.
[Related: SEO Tips]
Social Media Ads Revenue
These video ads will make up 30 percent of Facebook's ad revenues and more than 50 percent for Snapchat and Twitter revenues. According to the forecast, these are the ad revenues of the top company:
Facebook (and Instagram) – $6.81 billion
YouTube – $3.36 billion
Twitter – $633.3 million
Snapchat – $397.3 million
The forecast predicts that Facebook (and Instagram) will have nearly 25% of all the video ad spending in the US this year. Also, Facebook controls 87% of US video ad spending for all social media sites. (Note, YouTube is not considered a social media site). Furthermore, the forecast predicts that Facebook's ad revenue will gain "double digit growth through 2020".
Snapchat gets 60% of its ad revenue from videos and Twitter gets 55% from video ads.
[Related: Social Media Marketing]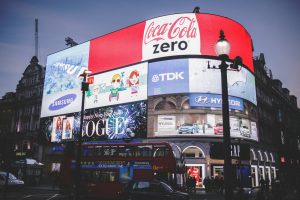 YouTube Revenue and Viewership
It seems odd that Facebook, according to the forecast, has nearly double the amount of video ad revenue as YouTube. This is because eMarketer's forecast is based on net, not gross, ad revenue. YouTube uses a good portion of revenue to pay for traffic acquisition. So, this explains the seemingly strange numbers. If we were speaking in terms of gross revenues, YouTube would likely be much larger than Facebook. Even Wall Street has suggested that total ad revenues for the company would be as much as $15 billion.
Why Video Ads Matter
Marketing has always used video ads. Also, This forecast shows the growth of these digital video ads and proves their effectiveness. It also shows that the consumers are spending more time on OTT services rather than tradition TV.
Get Help with your Video Ads Today
Capital Practice Consulting is a Digital Marketing Agency and Website Design firm located in Falls Church, Virginia in the greater Washington DC metro area including Maryland and Northern Virginia. We specialize in search engine optimization (SEO), content marketing and social media management for businesses in the Mid-Atlantic. We work with medical practices, dermatologists, plastic surgeons, medical spas, dispensaries, ecommerce websites, lawyers, accountants, financial planners, real estate and any field that needs help marketing a highly technical field.