Is your SEO failing? Most people do not click past the first page of search results, so a failing SEO strategy is detrimental for your business.
It also affects your online marketing strategy and your larger marketing plan. Mistakes can happen, but getting them fixed as soon as possible will prevent your business from being harmed.
Here are the most common reasons for a failed SEO strategy.
SEO Strategy
Not having an SEO strategy is a big mistake. An SEO marketing plan helps you understand your online presence, identify problem areas and lay out steps for improving your search ranking and traffic.
Without an SEO strategy, it is almost impossible to measure your efforts and understand if they are benefiting your business.
Time
In a world full of instant gratification, it's hard to be patient. However, SEO isn't built in a day. It requires time.
The hard work that goes into ranking websites is time consuming and tedious. Additionally, it takes time for the search engines to index your website.
[Related: Best SEO Agency]
Target Keywords
Determining which keywords are most desirable and relevant to your business is essential. Its best to choose one area to focus on initially, to make your efforts most effective.
Choose a localized space and focus on differentiating your business, branding, and marketing from the competition. Then you can broaden your horizons.
A good place to identify relevant keywords for your business is Google Keyword Planner. Ask us for tips and tricks to get the most out of keyword planner.
Hosting
Avoid cheap hosting sites. It is often an unstable hosting environment that subjects your website to a lot of problems.
While there are many factors that contribute to the speed of your website, it starts with clean code, good hosting and plugins by a developer who sticks to clean code.
A quality website hosting is key to your SEO.
Poor Content
Your website serves as the first impression many people get of your business. The website's content can either reel people in or scare them away, so it is vital to have quality content.
A good website requires continuous effort to ensure that it converts and continues to meet your customers needs. Be sure to write content that is engaging and relevant to your business.
[Related: Voice Search SEO]
Social Media
This is one of the most underestimated and under-utilized tools available to entrepreneurs!
Studies show that at least 74 percent of online adults use social networking. Your marketing plan should include a strong social media presence. This FREE marketing tool can put your business at the fingertips of millions of people.
Blogging
Although it takes time to build credibility with search engines, blogging can really boost your website traffic. Focus on engaging content that is relevant to your business.
Conversions
Implement tracking capabilities like Google Analytics and Search Console. This generates detailed information and statistics about your website's traffic and traffic sources.
It also measures conversions and sales. This is one of the best and most widely used tools to monitor website traffic and performance.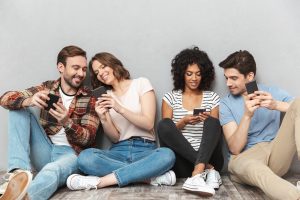 Mobile Website
Millions of people access the internet through mobile devices every single day.
If your website is not mobile friendly, you are missing out on numerous potential customers.
Click here to test your websites mobile friendliness.
Quality Backlinks
This is one of the most important aspects of your SEO strategy. Your business needs to create a positive collection of backlinks in the minds of search engines.
Ask us about how to implement a solid backlinking strategy.
SEO Experts
SEO doesn't have to be difficult as an entrepreneur, it's in your nature to do things yourself, but at some point, you will need to hire a professional to help you grow your online presence.
Contact Capital Practice Consulting. We specialize in search engine optimization (SEO), content marketing, and social media management for businesses in the Mid-Atlantic.
We work with medical practices, dermatologists, plastic surgeons, medical spas, dispensaries, e-commerce websites, lawyers, accountants, financial planners, real estate and any field that needs help marketing a highly technical field.