Almost everyone has used Siri, Alexa, or Google Assistant to do a voice search. If not, they likely will soon. It is predicted that by 2020  30% of all searches will be voice initiated. With this in mind, it is important for Voice Search SEO's to begin considering techniques and practices for optimization of voice search and virtual assistant content.
Of course, these new interfaces will continue to grow and evolve as people use them, but there are opportunities available now for SEOs to begin optimizing using approaches and resources that already exist.
What is Voice Search SEO?
Earning featured snippets is good for traditional SEO searches, but it is crucial for voice searches. So, here is a good process for how to earn featured snippets for almost any type of content:
Identify common questions for your market sector.
Determine the most interesting questions for your business.
Create a set of relevant questions related to each of your "target questions".
Write a cohesive article that addresses the target and related questions.
Build Skills and Actions
Alexa uses Skills to create a smarter device and help the consumer complete daily tasks in a faster, more convenient way. Google Assistant uses a similar process called Actions .
While it is possible to build Actions and Skills manually, there are also services and sites that help companies develop these search capabilities, even without coding experience.
There are already a great number of Actions and Skills.  But, there are still opportunities to create these Skills and Actions that are relevant to your company.
[Related: 3 SEO Secrets]
Create a Persona for Voice Apps
Research suggests that the voices used by virtual assistants should reflect a unique personality. People generally prefer to hear a voice with a gender the same as their own. Consumers can detect characteristics and qualities of the voice and prefer a voice with a personality similar to their own.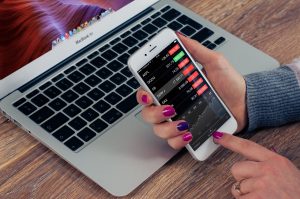 Get Help With your Voice Search Needs Today
Capital Practice Consulting is a Digital Marketing Agency and Website Design firm located in Falls Church, Virginia in the greater Washington DC metro area including Maryland and Northern Virginia. We specialize in search engine optimization (SEO), content marketing and social media management for businesses in the Mid-Atlantic. We work with medical practices, dermatologists, plastic surgeons, medical spas, dispensaries, ecommerce websites, lawyers, accountants, financial planners, real estate and any field that needs help marketing a highly technical field.