With this new era of digital economy, marketers are now playing much bigger and more crucial roles. Whether it is company initiatives, product management, or customer engagement, marketing needs to be involved from the start.
[Characteristics of an Effective Marketing Agency]
Basics for Startup Marketing
At the center, marketing is a behavior science. It centers on the science of persuasion and the customer's experience, while highlighting the importance of both. Marketers are trained to deal with these things and therefore handle them differently than a developer, product manager, or even a CEO would.
A marketer serves as the voice of the customer. Because of their unique view, marketers should be involved in the startup marketing from the earliest stages.  This ensures long term success of the company. Since cash flow can be tight at the beginning, be sure to include a marketing plan and expected spend as a part of your start up loans.
Your Product or Service Needs the Customer
Knowing and understanding the market is critical. A failure to understand the market or potential customers is ranked as he number one reason why startups fail, according to this CB Insights Study.
Marketing is not just the process of targeting a customer. It is a much more invasive process that goes into the decision-making process of the customer.  It also focuses on understanding what effects and motivates the customer's decisions.
While it is important to understand the needs of the customers, it is also important to understand the market, including gaps and opportunities, competition, landscape, etc.
This is why marketing should be involved from the very beginning.  It should be with product concept and product design and making decisions on the look, feel, and experience of the product.
[Related: Email Marketing]
Investor Impact and Advice
Involving marketing leadership from the start will give your company valuable insight as well as a customer-centric reputation, which helps attract investors.
Investors want to see that a company has a real understanding of their market and has a plan to effectively reach it. Marketing is crucial here. It can help insure that your company gains the essential investors, while also preventing a huge loss of investment funds due to poor insight.
The Customer's Journey
Marketing has changed from the tradition cycle of revenue to one that starts with the first touch of marketing, moves on to the sale, and continues with post-purchase engagement in a continues circle.
For this reason, it is immensely important to connect with your target audience at the earliest opportunity. This will allow you to bypass the traditional buying cycle and focus instead on the entire circle.
Effectively executing this requires knowledge and understanding of the latest marketing trends and tools across all mediums. Marketing technology and digital advertising have grown significantly in recent years. To have a successful startup, you need to have a marketer that is knowledgeable in these aspects. They should also be familiar with the tools and trends.
Investing, from the start, in marketing technology and talent will provide a path to greater market insight and product control. Having the right tools will give your company customer feedback that offers opportunity for improvement on issues and adjustments that should be made. This feedback loop will inform product development, as well as influence everything from customer service, test and measurement, packing and distribution to supply chain and manufacturing. It can also save valuable time and resources.
Marketing Is Key to Success
There is no question about it, the key to success lies in marketing. So, it is only logical to include marketing in your startup. It helps refine customer development, create the look, feel, and experience the customer desires.  It also molds the product to the market and it sets your company apart from the competition.
Having a marketing mindset will diversify your team and company foundation while giving your company direction as it grows. If you are ready to insure the success of your startup, begin by involving a marketing agent.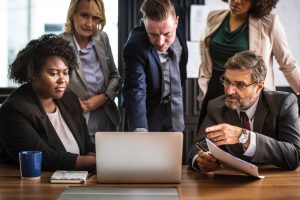 Marketers, get help with your Marketing today!
Capital Practice Consulting is a Digital Marketing Agency and Website Design firm located in Falls Church, Virginia in the greater Washington DC metro area including Maryland and Northern Virginia. We specialize in search engine optimization (SEO), content marketing and social media management for businesses in the Mid-Atlantic. We work with medical practices, dermatologists, plastic surgeons, medical spas, dispensaries, ecommerce websites, lawyers, accountants, financial planners, real estate and any field that needs help marketing a highly technical field