The easiest way to squander your marketing budget is to not have a clear purpose in mind. Many businesses consider advertising with social media marketing, but don't know how to run campaigns to effectively drive business. Consider what actionable and specific objective you intend to achieve when spending money on social media advertising.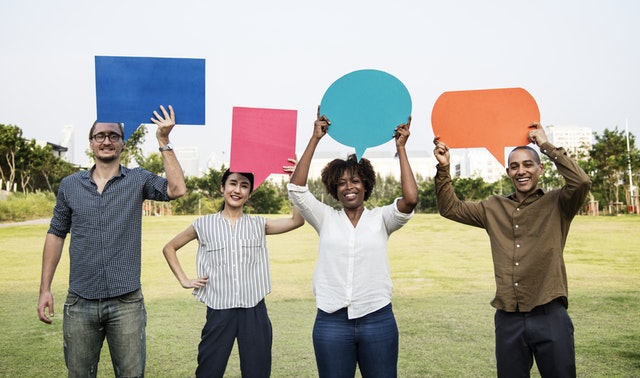 1. Tailor the Advertising to Your Goal
Identifying goals is the cornerstone of designing and implementing any social marketing campaign and will inform every aspect of it. Get a great breakdown of the types of ads sites offer here.
2. Appeal to the Audience with Social Media Marketing
Determining who you need to reach will greatly increase the efficacy of your social media ads. If you have divergent audiences, you can deploy a different strategy to each group, or utilize multiple platforms to produce the most engagement. Social media marketing is all about engaging with people online.
3. Look to Your Revenue Goals to Reveal Direction
Look to your revenue goals as a business. Next create original posts and blog content for what has worked in the past with your clients. What posts have generated new business? What has received the most likes or comments? This information offers key insight into what will work for you.
4. Balance Awareness vs. Engagement
Generating awareness focuses on exposing potential clients to your business. Engagement concentrates on developing an active participation with your content with those who have already expressed some interest in your business.
5. Don't Forget, Mobile is Key
Chances are your social media marketing will be viewed on a mobile device. Designing and formatting need to take this into account.
6. Find Out Whether It's Working – Measure Your ROI
Capitalize on the reports that social media networks provide on advertising. Another method, A/B Testing, allows you to look at two ads and see which is resonating more with your audience and alter your strategy accordingly.
7. Are You Progressing?
After you've implemented a targeted strategy that considers the factors we've outlined, make sure that you're tracking whether social media advertising has moved your business toward its goal. In addition, Most social media networks provide metrics to help you track this progress, you're falling short of the goal, it may be time to try a new strategy.