This year, Google has rocked us with their mobile-and-speed related efforts. Read more about the update here. There will also be some "non-Google" game changers that will influence the way we build our SEO campaigns.
Let's look at the top five SEO trends of the upcoming year and discuss how you and your company can embrace the change.
1. Mobile-First Indexing
Basically, mobile-first indexing means that Google will be using the mobile version of your page for ranking and indexing. Google stated the process of migrating sites to mobile-first index in March 2018. It's possible that Search Console has notified you of this. Read more about Mobile-First Indexing.
Remember, a mobile-first index doesn't equate to "mobile-only." There will still be a single index with both desktop and mobile versions, but Google will be using the mobile version to decide rankings once the site's migrated.
So, there is no reason why you shouldn't make your website mobile friendly.
How to Embrace these SEO trends:
You can choose any type of mobile version. Google does recommend against using m-dot and responsive for the same page because it confuses crawlers. IF you haven't migrated your site yet, now is the time to do it.
You need to understand how search engine spiders view your mobile pages. To do this you can crawl them with a mobile bot. Website Auditor can do this for you.
Keep a track on your websites loading speed.
Keep a regular check on whether your sites deliver outstanding customer experience.
2. Page Speed
Google is very concerned with delivering the best UX and doing so as fast as possible. Page loading time for desktop has been a factor in ranking for a while and in July Google added mobile speed to the factors.
This change is crucial and means that you need to understand which metrics matter in Google's evaluation of page speed.
Usually, sites are evaluated on the basis of technical parameters, however both mobile and desktop will now be evaluated on two different metrics: optimization and speed.
The big change here is how the Speed Score is generated. The data for this metric will be taken from Chrome User Experience report, a database of site performance from the real users. It will reflect how your site loads for each different visitor. Since it's very hard to measure how fast a visitor's device loads your site, it's impossible to get this metric from local tests.
Optimization, however, can be controlled by correcting the issues that prevent your site from loading quickly.
The question on everyone's mind now is which metric has the most influence on rankings. A study conducted by SEO PowerSuite shows a strong correlation between the page's optimization score and its position in SERPs, but there is no correlation between the page's speed score and its position. What does this mean? Basically, Google can rate your site as slow without changing your ranking.
Since Speed metric is new, Google is undoubtedly testing it, and, in the future, these correlations may change.
How to Embrace the SEO Trends: For now, Optimization score is what matters for rankings. This is good for you because it's something you can control. Site optimization and result tracking are in your capable hands. Google has provided this list of recommendations.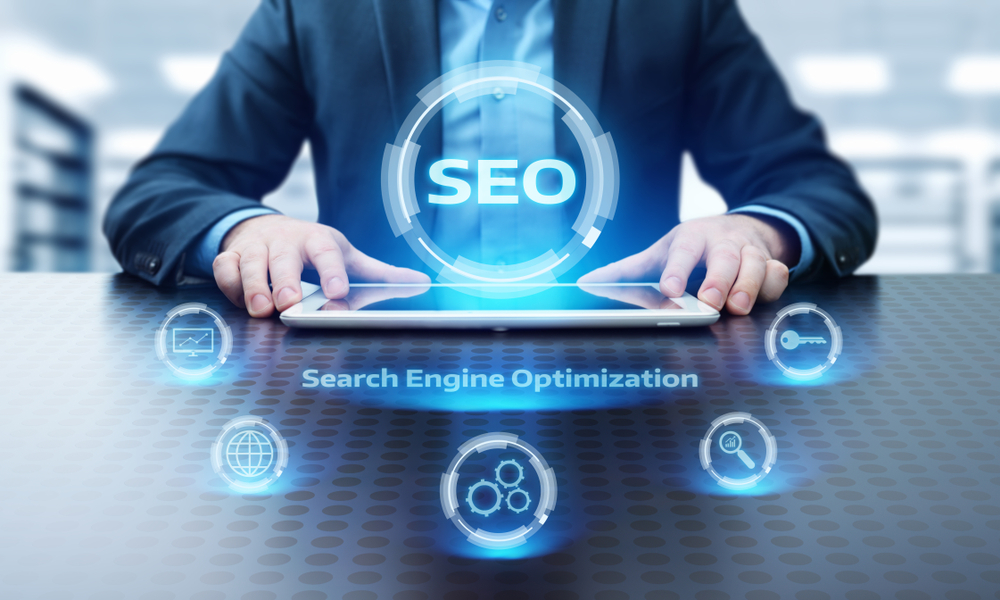 3. Brand is a Ranking Signal
Google Webmaster Trends analyst Garry Illyes stated that Google uses online brand mentions in its search algorithm. Brand mentions can be used as a ranking signal in two ways:
First, the search engine learns that your brand is an entity through unlinked brand mentions. Through further analysis of the properties mentioning it, Google obtains a clearer picture of your authority in that particular field.
Second, every component's context and sentiment matter: advertising, trust, complaint solving, reputation and more.
Google discerns the positive from the negative through context. Google Search Quality Guidelines even state that reputation affects ranking. Therefore, the sentiment surrounding brand mentions can also affect rankings.
How to Embrace the SEO Trends:
Backlinks remain a strong ranking signal, but building links quickly is rarely an ethical business. You can employ linkless backlinks though, by mentioning your brand name online when the opportunity arises.
Focus on your reputation. Address customer complaints and engage with satisfied clients as well. You can track mentions of your brand name online with monitoring tools.
Find influential people who are willing to talk about your brand. Some may already be talking. Connect with them.
Learn from your competitors. Reverse engineer their strategies and look at your own SEO efforts holistically. You can research the competitors brand mentions to learn how they gain awareness.
4. GDPR: General Data Protection Regulation
It was passed in the European Union.  This regulates who owns the date created by the interactions. Now, the users own the date, instead of the corporations that collect the date.
This means that users can now request a copy of the personal data a company has on them, ask for a correction to the data, or ask for the data to be exported. Failure to comply with these regulations can result in severe fines.
While this regulation technically only affects EU companies and customers, international customers should comply with GDPR as well. In lieu of the regulation, Google has made changes to its Analytics. Now, 26 months after the personal user data is collected, it expires. This includes affinity and demographic data, which was previously kept indefinitely.
Each owner can change the data collection period of their site and owners can also now delete a user's individual data upon request.
How to Embrace the SEO Trends:
If you don't have European customers, you can change your setting to "do not expire" in Google Analytics. However, understand that you are responsible for user data protection with this option.
If you do have European customers-
Review the sources that collect user data on your sites.
Update your Privacy policy file to reflect the GDPR requirements.
Review and revise your cookie consent form.
Activate IP anonymization in Google Tag Manager. So, that you will still know where your traffic comes from, just not as precisely as before.
5. Amazon Search
While Google and Amazon have similar algorithms Amazon's search engine is only used for internal searches. Why does this matter? A study showed that 56% of people go straight to Amazon when they shop and 51% of people check Amazon after seeing a product elsewhere.
If you sell something but are not on Amazon, you are missing out on potential customer: 56 percent of them! If you sell products, be it books, electronics, or clothing, your SEO strategy should include optimization for Amazon.
How to Embrace the SEO Trends:
Do keyword research.
Make the title and description of each item user friendly and efficient.
Always include high quality images.
Use "backend keywords", known as meta tags in Google Terms. These tell the Amazon algorithm that an item targets a specific keyword on the site.
Keep track of customer reviews and address their complaints.
Contact Us If You Need Help With These SEO Trends!
Capital Practice Consulting is a Digital Marketing Agency and Website Design firm located in Falls Church, Virginia in the greater Washington DC metro area including Maryland and Northern Virginia.
We specialize in search engine optimization (SEO), content marketing and social media management for businesses in the Mid-Atlantic.
We work with medical practices, dermatologists, plastic surgeons, medical spas, dispensaries, ecommerce websites, lawyers, accountants, financial planners, real estate and any field that needs help marketing a highly technical field.