A basic principle for business fitness is improving your sales cycles. Having a strong sales team, data-driven strategies, and visibility online is critical to the success of a business. These principles still hold true today even though many ways about how we do business have a have changed. Let's start with some basic activities to pump some iron in your business: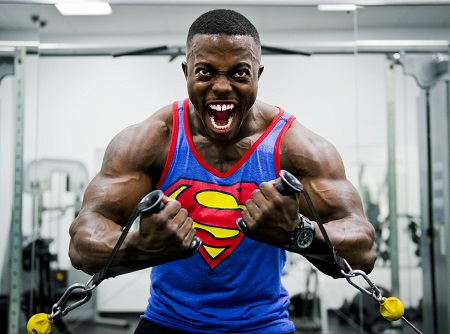 Know Your Top Sales Customers

One of the key principles in sales is that 80% of sales come from the top 20% of your customers. This can't be ignored in the consumer market. In all businesses, you need to learn who are your VIPs.

Recover Low Hanging Fruit

Lost business from an old customer is easier to regain then finding a new customer to replace them. It's important to remember to follow up with customers or clients to find out if something made them leave or they just haven't been in in a while.

Reward Customer Loyalty

It is extremely important to not only maintaining business with your largest customers, but also grow their business with you. Nowadays you see rewards programs everywhere and there's a reason why. They really work to entice customers to spend more money with you versus your competitors.

Give Great Customer Service to Everyone

I couldn't say it more times in different ways to make this an absolute fact. People return to businesses that give them great service. When you give people a great service they will stay loyal to you. In addition, a customer that doesn't do much with you today could become or refer your biggest customer tomorrow. Treating everyone well will pay off in the future. In addition this is the best way to avoid negative reviews online.
In the age of the Internet, it is still possible to find ways to personally connect with your clients and make them feel special. Your relationship with them is a two-way street and making them feel appreciated by doing giveaways on social media keeping them in the loop about your personal and professional achievements and inviting them to special events.