In business, reputation is very necessary and important.  This also includes your online reputation which is very crucial in the era of everything being online.  So many people take on the internet to find the best Healthcare providers with the best reviews for themselves and those people depend on a provider's reputation management and feedback system.  
According to 2016 data from the Pew Research Center, 82 percent of U.S. adults read online customer ratings or reviews before making a decision on any purchase, 54 percent of adults focus on the negative reviews before making a decision, so be aware of negative reviews.
Attracting new patients can be hard, especially in this day in age.  Here are four tips on how to make a better feedback system and to gain a good online reputation!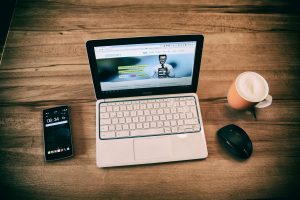 Four Tips For A Better Reputation Management System
Create Quick Survey For Your Patients.  
Your patients cannot always complete a post visit questionnaire, so make a survey and send them out with a few questions on how you are doing.  It can be through text or email
Finding out what people liked and disliked about their visit is the key to keeping patients while attracting more because you can see what you are doing right and wrong. Not everyone will complete the survey, however, if you want a higher response rate, send the survey anyways.  
Figure out Solutions for Negative Reviews.  
Healthcare providers, like you, want to provide 100% service to your patients.  But, sometimes, problems will happen.
With a good feedback system, you are able to figure out the problem before there is a bad review online. This allows you to figure out solutions to the problem before it gets too big.  
Your patients will feel more validated when you take time to figure out solutions and possibly write a more positive review.  
Let Patients Share Their Reviews
Everyone is entitled to their own opinions.  So, Many people are happy to write a review and will do so, if asked, especially those with positive experiences.  
Make sure to be inviting patients to post reviews, in a easy way, which will generate a higher response rate.
Trust is so important for prospective new patients and positive reviews ensure that trust.  Prospective patients will be more convinced to call you with reviews.  
Send the Survey Multiple Times
Not everyone will respond at first, so, give people a few times to respond to your surveys and ensure their opinions matter and how appreciative you are for them doing them.  
Getting a handle on your online reputation management is a must for attracting new patients takes figuring out and being on top of your online reputation.  People commit time to reviewing and giving patients time will boost your practice.
Contact Capital Practice Consulting for your free website and online reputation audit today!
Capital Practice Consulting is a Digital Marketing Agency based out of the greater Washington, DC metro area and serves Northern Virginia, District of Columbia, southern Maryland, Montgomery County, Baltimore, and now Delaware and Philadelphia. We specialize in content for search engine optimization (SEO) and social media management in highly technical businesses like medical practices, dermatology, medical spas, plastic surgery, financial planning, law firms, real estate and more. We provide affordable website and app development for businesses to improve their online reputation.