Reputation management is essential for business owners. Today, the vast majority of consumers go straight to the internet when they are searching for a local business. This means that your online reputation has to be great if you want them to use your business. In addition, your ratings on Google directly affect your search rankings for your business.
Whether you need help managing your online reputation or getting new, up to date reviews, the experts at Capital Practice Consulting can help. We work with many businesses in Washington D.C. and the surrounding areas.
Online reputation management involves many factors, but we will be exploring 6 of the top benefits.
1. Generate Reviews.
With our methods, you can easily gather reviews from satisfied customers while privately handling any negative reviews. We also have tips for avoiding negative reviews. We work with your internal customer management systems to get real reviews and fast.
2. Monitor Reviews.
Get an alert each time you receive a new review on Yelp, Facebook, Google+ and more. Also, you can receive notices from industry-specific sites such as RateMD or TripAdvisor.
3. Competitor Insights
Keep an eye on your competitors, monitor what they are doing online and adjust your business strategy to stay ahead of the competition.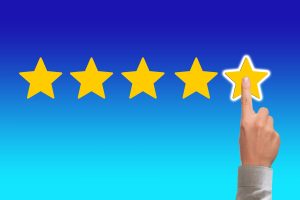 4. Advanced Listening.
Understand what customers are really saying about your business by automatically finding "mentions" of your business or brand on social media networks, blogs and news sites. [Related: Management Tips]
5. Social Media Management.
Save time by using a single platform to build and monitor your social media presence. We can also help you decide which form of social media is best for your business.
6. Web Presence Monitoring.
See precise details about the accuracy of your business listings data across major listing hubs and directories. Maintain accurate and consistent listings is essential to ensuring your online visibility.
If you are ready to take the next steps to improve your business and get ahead of your competition, contact Capital Practice Consulting today.