Making time for digital marketing while running a small business is tricky. Perhaps it's a complication that you have avoided. These days, digital marketing isn't an option. It's absolutely essential. With that being said, let's take a look at the strategies that are the most valuable for promoting your small business online.
Your Website Needs to Be Legit
Make sure that your website is responsive, meaning it works for both desktop and mobile users. Furthermore, give it a modern design that is also simple to navigate and use. A website with broken links or poor design choices gives your sleeker competitors an edge.
Have Your Basics Covered
This means that your website needs to have your business's address, phone number, and hours of operation readily visible. Make sure that schema markup allows Google to display this information directly on its search engine results page.
Target Local Customers
For brick-and-mortar locations, or businesses that focus on local customers, make sure that you're focused on attracting local customers. Local online directories can facilitate this for you. Start with Google My Business and Bing Places for Business, which are easy and free directories.
Testing Tools
Don't skip on testing your strategies. Try something and test it. This helps you refine the digital marketing strategies for your small business. Testing keeps you from wasting time and money on strategies that aren't panning out.
Follow These Rules
Digital marketing is guided by three simple rules: keep it simple, be consistent, and respond to feedback ASAP. So, don't over-complicate it. Make sure that you're providing content consistently, and don't ignore what your customers are telling you.
Content is Essential
One of the best ways to drive traffic to your website is to provide quality content. A fairly easy solution to offering this content is a blog. Use your blog to educate your target customer on why your product or service can benefit them.
After this, make sure that your content is optimized for search engines (SEO). Beyond that, you can reach out to your industry's influencers and collaborate with others to generate buzz.
[Related: How Important is Influencer Marketing Really?]
Have a Social Media Presence
A lot of small businesses make the mistake of using social media only as a tool for informing customers about promotions. This is a mistake as the research indicates that this is a big turn off. Think about it, do you like to be constantly bombarded by sales pitches while you're scrolling through Facebook? Nope. Social media is still a powerful tool for marketing if you use it correctly.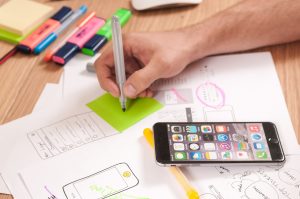 Use social media to engage with your customers. Find out what they're saying and let them know that you value their input. Think about social media as a tool to build brand loyalty and display your trustworthiness.
Get Online Reviews
More than 65% of people say they were influenced by reviews and comments they read on social media platforms. That's proof that a small business can't ignore the power of digital marketing. Provide a quick avenue for your customers to leave reviews on social media, places like Yelp, and your website. Make sure to respond to negative reviews as soon as possible with swift and meaningful action.
[Related: 6 Benefits of reputation Management]
Use the Power of Email
Email is a great way to connect with your customer base. Create a newsletter to keep customers up to speed on where you are going or send them promotions, discounts, and other goodies. Making them feel like exclusive members can be advantageous. Don't bombard them with a constant slew of sales pitches though.
Invest in Digital Advertising
While all of our previous tips are just good practices, paid digital advertising can be a valuable tool as well. Consider using ads on social media platforms or pay-per-click advertising campaigns. Make sure to incorporate a nice dose of testing. Digital advertising, when done right, can give your company the boost it needs.
Digital Marketing for Small Business
Putting these digital marketing strategies to use will boost your small business's profits and growth. If you're still at a loss as to how to incorporate these strategies, then let the experts at Capital Practice Consulting point you in the right direction.
We specialize in search engine optimization (SEO), content marketing, and social media management for businesses in the Mid-Atlantic. We work with medical practices, dermatologists, plastic surgeons, medical spas, dispensaries, e-commerce websites, lawyers, accountants, financial planners, real estate and any field that needs help marketing a highly technical field.