Find those website pop-up ads annoying? Google made an announcement recently that pop-up ads will now negatively impact your website search ranking.
Pop-Up Ads & SEO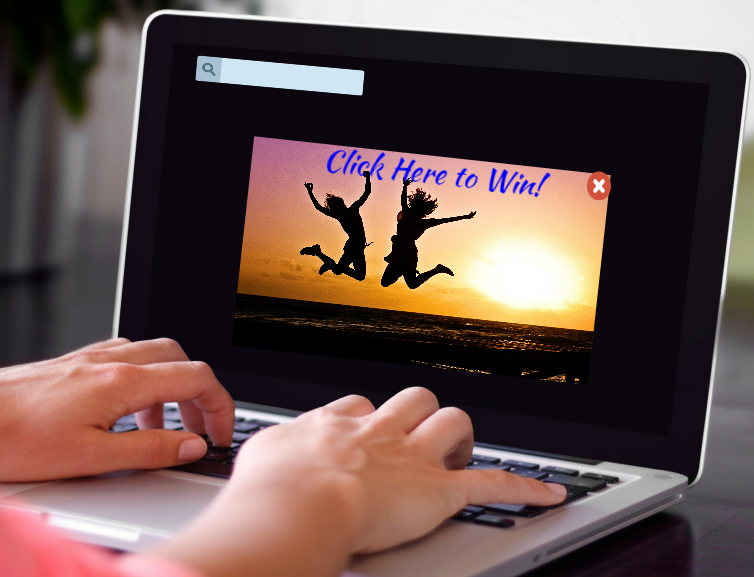 There are a hundreds of ranking factors that go into Google's proprietary search ranking algorithm. Thus, if your site lacks the overall authority, pop-up ads won't be the deciding factor. However, compared to another similar site with pop-ads could be a deciding factor.
Google Changes Could Impact Your Ranking
In recent years Google has instituted new ranking factors that encourage better user experiences. Mobile-friendly websites are key now. Website also need to be secure (SSL Certificates). The new rules ensure that ads do not interfere with the user experience. One of the next changes is that Accelerated mobile pages (AMP) will be ranked higher than websites without them. If the website loads quickly on a mobile device someone is more likely to read the page. As you can see, Google is encouraging the world of websites to innovate and provide the best user experience.
Beginning January 10th Google will start lowering the rank of sites "where content is not easily accessible.
Banner Ads are OK [in reasonable amounts]
In their announcement, Google is targeting the ads that gray out the content beneath them. You know, the ones that prevent you from reading content and require tap a little X to dismiss them. Whether the ad appears immediately or after scrolling, they will count against you. In addition, Google may very well count partial-blocking ads and when there are too many banner ads compared to content.
However, not all pop-up ads will be counted against Google's new rankings. If there is a legal requirement — like age verification— are still okay. In addition, small banners at the top of a screen that are "reasonable" will be acceptable as well.
Big online publishers are likely going to invest money to change their internet marketing strategies. Some question whether Google should have the power to dictate changes that affect millions of dollars in ad revenue. While other applaud hopefully and end to intrusive advertising on the web.