Social media has had a huge impact on political campaigns. It is a fast and easy way to reach an extremely wide audience and build support for a candidate. For this reason, it is a great tool to have in your pocket when it comes to digital marketing strategy for a political campaign. We have created a guide to show you how to use social media to make the most of your political campaign.
Getting Started
Campaigns begin long before your announcement. This means that you need to focus on your social media presence before you announce that you are running for office.
Political candidates need to show their audience who they are, what they stand for, and what they want to accomplish. Connect with the people and embrace what they love about you.
People want a candidate that is genuine and transparent on social media. Your campaign should be treated like a brand platform. Closely monitor everything and make adjustments as needed. A social media presence that lacks substance and true personality can be a deal-breaker in a campaign.
Strategy for Success
Create a plan that outlines your goals, tactics, and social strategy prior to launching your campaign and ensure that your entire team is on board and sticks to the plan. This will help mitigate errors and keep team members focused on the message you are promoting.
Create a digitally minded team. Make sure they understand the risks of social media and can quickly adapt to new content across your social media platforms.
Contingency Plan
It is good to be optimistic, but it is important to also be realistic. Mistakes happen. You need to have a contingency plan in place to deal with them when they do occur. Create a phone tree for communicating, have a plan for escalation, and assign decision making to the right people. Discuss this plan wit your team and ensure that they are ready to handle potential errors.
Remember, it is OK to admit mistakes on social media and it can even work to your advantage. It shows that you are willing to be honest and transparent with the voters.
Social Plan
You need to be creative, innovative, and engaged in order to stay connected with your audience.
Organize Your Objectives
Whether your campaign is centered around the candidate or specific issues, you should have short and long-term goals established.
            Long-term Goals.
Getting leaders more involved in social media
Creating more personalized, location-centered and demographic-targeted social ads
            Short-term Goals.
Get people interested in your candidate.
Generate conversations about your candidate and the issues they are involved with.
Develop a strong, positive image about your candidate.
Encourage your following to mobilize and act.
Budget
Your campaign budget is important. Without it, you cannot succeed. Instead of focusing on the frills and fancy bells and whistles, focus on getting the most for your money. Social media can help you do that, for FREE.
Focus on all the major platforms – Facebook, Instagram, and Twitter- to engage with supporters and increase your online presence. We also have a guide for using social media on a budget.
While social media is a free way to reach your audience, it would benefit you to hire a team of experts to handle your social media marketing. Leave room for this in your budget.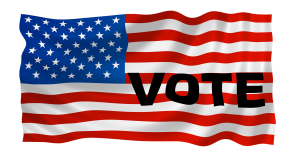 Know Your Audience
I can not stress this enough. Understanding your audience allows you to create personalized content for that group. As a candidate, you have a very wide audience, so it is important to consider where they each demographic is most active.
When they are active is also essential. During these active periods, your events and messages should be promoted to reach the most people.
Successful Social Tactics
Video Content. Statistically, video is one of the best forms of engaging content. 67% of people think that video is the most transparent form of content. It would be a mistake not to utilize this. Spout also says that 75% of consumers share brand video content on their social media accounts. Invest in this medium and take advantage of its reach and benefits.
Social Listening
This allows you to see inside social conversations and public issues. This information can be used in a few different ways, including:
Audience Feedback. Listening allows you to gain insight and inspiration for your campaign and learn how to generate more conversations about your own campaign.
You can also see what the audience is concerned about and ensure that you are prepared to solve these problems and address their concerns. Understanding their concerns and fears and responding to their questions allows you to build personal rapport with them.
Competitive Research. Through social media, you have access to valuable information about your competitors' campaign performance and strategy. Listening lets you see what the audience really cares about and how your competitors are approaching the audience. Seeing how your competitors are performing gives you a chance to adjust your own strategy and take advantage of any weak spots in the competitors' campaign.
Showcase Your Supporters
Highlight the achievements of your audience. From participation in events to promotion of your campaign. Acknowledging your followers' posts is another great way to engage with the voters while also highlighting their efforts.
[Related: Top Internet Marketing]
Advocacy and Mobilization
Social media can rally supporters at an amazing speed, but the best messengers are the voters themselves. People are more willing to listen to and trust a friend than a politician.
Encourage your supporters to share your message by creating meaningful content that connects with the voters on an emotional level. This will help mobilize a community that will rally behind you and support your campaign.
Analyze the Results
Analyzing the results of your efforts is essential. It allows you to see what does and does not work. If your efforts in one area are succeeding, you should focus more attention there. Likewise, if efforts are not paying off, you should adjust your strategy and focus on other methods.
Conclusions
Social media is a great way to increase the reach of your political campaign. Transparent, strategic, credible efforts can greatly increase your supporters. Social media platforms have allowed for much better communication between candidates and voters. Now, voters from everywhere can voice their opinions and concerns publicly and ask candidates questions directly.
It is important to prioritize digital strategy and reach your audience anywhere, even the palm of their hands.
If you are ready to increase your online presence and broaden your social media reach, contact Capital Practice Consulting.