Your website is often the first aspect of your business that a person sees. Therefore, it should make a great impression. Within seconds of seeing your website, visitors form an opinion about your practice.
Your website should implement multiple strategies to improve your rank, boost your reputation, gain patients, retain patients, and amplify your marketing message.
In addition, your website is the center of your online marketing and serves as an important tool for demonstrating your experience and skills, building rapport, and persuading customers to schedule an appointment.
The design of your website should represent your brand consistently throughout the pages. Whether you are starting a new practice or re-designing an existing one, we can help.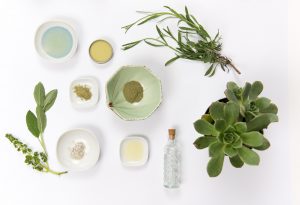 Website Design for Plastic Surgeons
At Capital Practice Consulting, we help plastic surgeons, cosmetic practices, and med spas develop efficient website designs. We have options to fit almost any budget.
We understand that a website must be engaging while also pleasing the eye. Aside from looking great, your website also has to function as a marketing tool. Our design emphasize the following qualities to help accomplish this.
Mobile First Design- Mobile devices represent a very large portion of your website traffic. Having a mobile friendly website is a must.
Custom Branding- The color scheme, calls to action, and all other elements of your website design will match your preferences completely.
Conversion Potential- With elements like live chat agents, custom CTAs, and seamless online forms, user are enticed to sign up for inbound marketing and schedule an appointment.
Designing a website that loads quickly and engages users will promote your SEO. It is crucial for users to have a positive experience across devices to help your website gain higher rankings.
What Happens During the Design Process?
Our consultants, designers, and specialized employees will work alongside you to build a website that accurately reflects many aspects of your practice. Our knowledge and understanding of the multi-faceted nature of your practice and patients allows us to effectively brand your website.
We will discuss things like the types of patients you see, which procedures you consider most important, and which demographic and geographic communities you serve. We will also discuss what makes your practice unique. What sets you apart from the competition?
This helps us design a website that accurately portrays your practice and represents your training, education, skills and experience in a way that users can understand and appreciate.
We will ask you to provide some things during the process including:
Custom photos of your team members and office
A video of you answering frequently asked questions
Before and after photos that demonstrate your skills
Reviews and testimonials from your patients
These features enrich the user's experience while also making them feel comfortable and familiar with your practice. This makes them more likely to choose your practice.
Getting New Patients
The websites we create do look great, but they are more than just a pretty face! Our web design help increase and sustain conversions by drawing attention to the tools that drive your leads. This includes:
Live chat agents
Custom CTAs
Prominent display of links to your social media profiles
Contact forms embedded throughout the website
Prominent display of your phone number
These encourage your visitors to contact the practice and schedule an appointment. The website's content strives to do the same thing, while also getting users to stay longer, visit multiple pages, and return to the website.
These actions give positive signals to Google which enhances your rankings and visibility.
Plastic Surgery Website Design
At Capital Practice Consulting, we specialize in search engine optimization (SEO), content marketing and social media management for businesses in the Mid-Atlantic.
We work with medical practices, dermatologists, plastic surgeons, medical spas, dispensaries, e-commerce websites, lawyers, accountants, financial planners, real estate and any field that needs help marketing a highly technical field.
We understand that running a business takes a lot of time, so we are here to help! Contact us today.