One of the least divisive topics among doctors is online reviews. Most hate Yelp, Google, and others because most often people will write negative reviews. All agree that online reputation management is a difficult task. If you can mostly avoid negative reviews and encourage positive reviews, these sites can be your most powerful online referral sources for new patients. Before we get into tips, let's be scientific about what matters most to patients.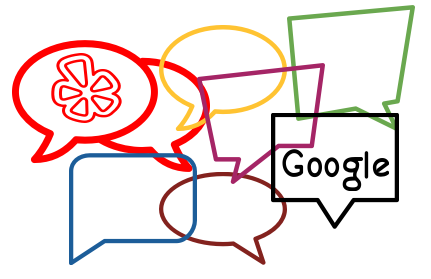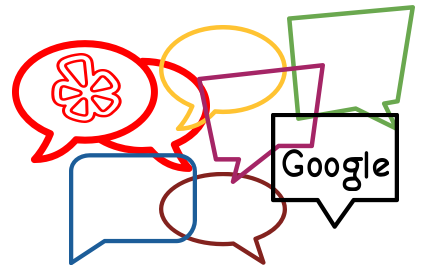 Understanding the Cause of Negative Reviews in Online Reputation Management
Published  in the February 2016 Edition of JAMA Dermatology, Drs. Smith and Lipoff had this to say:
"Patients appreciated physicians who area kind, respectful, and thorough with the physical examination; empathetic about the emotional difficulty of skin disease; and cognizant of cost. Negative experiences were frequently affected by considerations outside of the physician-patient interaction, such as curt interactions with staff, difficulty with scheduling, practice cleanliness, and insurance problems."
Sound familiar? My guess is that this isn't something radically new to practicing physicians. Bedside manner is important, but its the other factors in the office – staff, scheduling, insurance that most often influence negative reviews and leaving the doctor feeling frustrated. If you need outside assistance with your office flow and online reputation management, ask us about our free audits.
Tip #3: Be Mindful of the Small Details
When new patients walk through the door what do they perceive? A messy office, staff getting flustered, or other unhappy patients? Before they come into your office, has your staff been kind, welcoming, and attentive on the phone? Not every practice will have a spa-like environment, but in a consumer-driven business people will choose the doctor and practice they like the best.
Tip #2: Hire the Right People, Pay Well, and Offer Benefits
If you have people in your office that have a negative attitude, they will affect patients and staff. If you pay well an offer decent benefits you will attract good employees. Good employees that are happy pay huge dividends in the long run.
Tip #1: Never Over-schedule Yourself
There is a fine line between being busy and being way too busy. If one new patient asking too many questions means you are behind for the rest of the day then you need to work on your scheduling algorithm. We can help you get your no show rate and scheduling down to a science.
Physician-specific themes included temperament, knowledge and competency, physical examination, communication abilities, and mindfulness of cost. Practice-specific themes included scheduling, staff temperament, office cleanliness, waiting room, and insurance. Patients reported relying on consumer websites to identify dermatology providers.