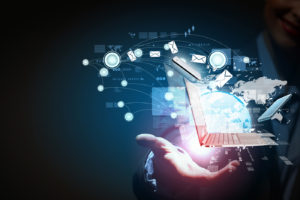 Our company has a pulse on search rankings through monitoring several clients and industries at the same time. We've seen first hand than Google has made significant changes to the search algorithm in the last month. AMP articles are now the first to appear on news search. In addition, mid-month rankings across-the-board shifted suddenly which suggests a change was made. With over a year of speculation, Google finally confirmed that there will be a search-migration soon. Read below the critical web-updates noted by Google to appear on mobile-first indexing.
What does Mobile-First Indexing Mean?
More than half of all internet users are now searching Google via mobile devices. In fact, our internal data suggest that more like 70% of users are now using mobile phones to access the internet. So it makes sense that Google will prioritize mobile-friendly websites first. If you have an older website with a lot of valuable content, you need to invest in a new platform. If you aren't sure if your site is mobile-friendly you can check on Google's mobile-friendly test.
Ask Your Webmaster A Few Critical Questions:
1) Do You Have Seamless Integration of Your Mobile and Desktop Websites?
Remember the #1 Rule of Google: Content Matters. If you have a responsive website where content and markup are the same then check this box off your list! (PS: For our clients that are reading, if we redid your web design, you are good to go!). Mobile-first indexing will require that your mobile site contains the same content as your desk-top site.
OR
2) If Your Mobile and Desktop Sites Do Not Match: Changes May Be Required
If you have a website that fails the above mobile test or have paid someone to create a mobile-site, then this section applies to you.
No Mobile Site or Not Mobile Friendly
You will need to create a mobile site, or redesign all together. Contact us for flat-rate web design.
Understand How Your Mobile Site and Desktop Site Interact
If you effectively have two websites, then you need to integrate the content. Map out what is on your desktop site and ensure that is also present on your mobile site. This would especially apply to your blog. The blog is the most up-to-date content. Therefore, critical to your search rank. If you don't have blog, contact us to help you add one or redesign your website!
Is Your Mobile Site Accessible to Google?
If you have two sites, your mobile site may not contain the proper information for Google. There are tools that Google offers for developers to test various aspects of your website. If your web developer does not work with an SEO team, he or she may not understand the importance of these tools. In addition, the mobile site needs to be added to Google Search Console for mobile-first indexing.
Currently Building a Mobile-Site for an Old Desktop Site?
Google explicitly warns that "a functional desktop-oriented site can be better than a broken or incomplete mobile version of the site." We also discourage clients from building separate mobile-sites that really are a band-aid to try to avoid investing in in a new website. Given the number of changes coming from Google, you will need a website ready to adjust quickly and dynamically. Call today for your free web audit.