Having a strong medical website is crucial into converting these prospective consumers into patients. A great website has great Quality and Content.  They help bring in new patients because the website your practice has convinces people to stop searching elsewhere.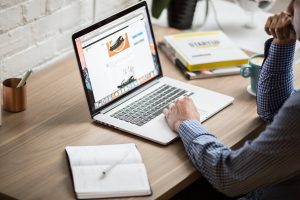 Here are five steps into creating a strong Medical Website to help convert prospective consumers into patients
Step 1: Make Sure You Optimize Your Medical Website For Search Engine Optimization
A medical website should include: A Title which includes Doctor or Practice name, what you do, and where you are located.  A clear and legible URL. A meta Description that provides your information, location and something about your practice, and Be sure to make it Mobile-Friendly because if it is not, then Google may not show it on smartphones.
Step 2: Make Sure Your Medical Website is Current
You need to have booking information and contact information right away.  You should have photos that show who you are. It ensures people on your practice and who you are.  You should also provide Information about yourself and your qualifications. Make sure this is on your landing page.   List out insurance plans you accept as well. You should also include this information as a data markup embedded, so it is easier to find.  Also be careful when posting sensitive information online. Google has issued a warning related to medical websites and using HTTPS to protect data.
Step 3: Make Sure To List Services
Have all of your services pages linked out and listed so consumers can look for what they are specifically looking for and can learn more about the services.  Make sure they are very much detailed for more click through rates. Make sure to also give these service pages slugs to stay organized and so patients know where they are on the website.  Provide a FAQ to help answer the questions they may need answered.
Step 4: Have Pictures, Testimonials and Even a Blog for Your Website.  
Show personal and professional photos to show what kind of person you are and your practice .  Do not post selfies! Maybe have an office photo tour to relieve some consumers anxieties. Include testimonials that prove how great you and your practice is. Include a blog that helps build a strong website that can improve search engine performance It can help give you a good online reputation and you can even use your social media accounts to show these posts.  Blogging helps with your relationships with your patients.
Step 5: Convince Patients with Contact Information and Online Booking.
Have contact information where visitors can easily find what they are looking for.  Create a separate contact page on every page of yours that lists every way patients can contact your office. Allow your patients to book on demand at anytime because then a person can book when even your office is closed and it can be as simple as listing times and consumers can pick the best time that works for you and them.