The number one request that we get from customers is to help them get new business. Not only do you need to organize your marketing efforts, you have to catch attention and fast!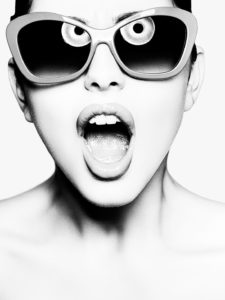 Many small businesses have tight resources. So they barely get by month to month making up marketing as they go along. For many reasons, this does not allow you to plan as a business. By being reactive you can miss out on key opportunities to engage your customers and make more money.
#1: Marketing Plan to be a Rebel
Take the time once a year to sit down and sketch out your business goals and marketing. This doesn't mean that you have to commit 100%. However, it means you can be a strategic Ninja about your marketing. In addition, it is important to commit yourself once a week to review your marketing and progress. When you get too busy to have this on your calendar, that's when you need someone you trust managing your marketing.
#2 Give your Customer a Ring!
Remember to always keep in mind your customer! The most important factor is to re-engage your customers. Anticipate their needs and create new products that encourage them to see you on a routine basis. Keep an on-going list of patient reminders. You can also use a service to automate the process. However, nothing beats giving your customer a call!
#3 Reward Loyalty
When you're in a cash paying business one of the best ways to keep your business predictable is to have packages or payment plans with your customers. These packages create a steady income stream for you, rewards their loyalty, and commits people to come back and see you regularly.
#4 'Tis The Season
Marketing should be based on not only what you offer as a business but also on things that will be happening at that time of the year. Especially if your business has a seasonality, you should incorporate that seasonality into your planning both financially and marketing wise. So during the slow season and you may want to have something that entices patients to be booking with you.
For example, if it's getting towards the end of the year and you work in medicine many people will have met their deductibles. In business, people will be looking for tax write-offs. In other words, people will be looking to spend money at the end of the year. Creating a treatment plan for them in which they can take advantage of the fact that their deductible is lower at the end of the year is a win-win for you both.
#5 Hook Them on Something New
When you have several revenue streams, you should encourage customers to try all of your offerings. Giving them a free product, mini-treatment will not only reward them but also get them hooked on something new with you.
In addition to internal marketing, external marketing should be directed towards people who may be considering seeing you as a provider but are not sure yet whether they want to. If your business is mostly based on referrals then you want to start to entice people who are outside of your referral network to try your service. For example a $100 gift card for services that are roughly $200 will stimulate business and bring in new people.
Ask us today for your free audit!