Local SEO is an essential part of your marketing strategy. However, achieving high rankings for keyword + city name combinations is one of the most difficult tasks in the SEO world. Why?
For one, Map results are biased against multi-city domains. Without a physical, local presence it is extremely hard to get into Google's Local/Maps. Another issue is that web results are leaning more towards local results even without the Maps/Local trigger.
Also, exact keyword matches dominate results in local searches even more so than in other verticals, making it even harder for single sites with landing pages to get into the results.
The final obstacle I would like to point out is the difficulty of earning "local" links for multi-city sites. Its easy (well, easier) for business owners that live locally, run their brick and mortar business in the area and engage with the community to earn links from local businesses with anchor text that includes the city  name.
However, for national sites looking to gain presence in the local rankings, it is difficult to say the least.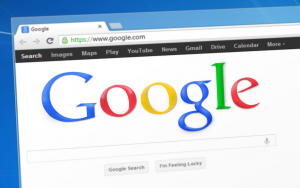 Web Results vs. Maps
In a local keyword campaign, there are two different ways to get results from SEO.
It's hard enough to compete in one are, let alone both. However, localization and geographic queries greatly affect Google Maps.
Resources & Best Practices for Maps/Local
When it comes to Google Local & Maps, instead of links it is the listings that are important. A few things to focus on:
Create as much consistent data as possible across every Google resource
Optimize your listing on Maps
Connect with your online-savvy customers and encourage them to promote your business.
Creating the Right Content for Local SEO
It's hard to create great content for local searches but remember to focus on what your consumers are searching for. Often, they want a trustworthy business that is geographically close and convenient.
Therefore, you can't just build one page of content and replace the geographic word to reflect your targeted city. Your content has to be unique, meaningful and target the intents above. These steps should help you.
Build or leverage a unique source of data. This can come from your experience in the field, from a technological solution that you have constructed, or from user data.
Hire the best designers and writers you can find to combine literary genius with beautiful elegance for content that engages your consumers and holds their attention.
Spend the extra time to get detailed, in-depth content. It really makes a difference.
[Related: Benefits of a Custom Website]
Keyword Targeting
Standard best practices apply here but with slight adjustments. Including:
Keyword cannibalization can be a big issue. If you are producing narrow and broad categories and landing pages, you have to be very careful. Be cautious with your use of keywords and anchor text.
Targeting multiple keywords on the same page can be beneficial as long as you aren't spammy or aggressive.
Writing good URLs that are thoughtful and keyword rich is essential.
Earning Links
This is a challenge in general but in a local space it can become a real nightmare. However, the following tactics work well.
Promote other businesses/sites. Offer embeds or graphics that local businesses can use to promote themselves and you should earn links from them in return.
Partner with relevant local content providers and syndicate content to earn more links.
Engage with the community. Participate in, or sponsor, local events. This works great for earning links from local sites and it shows people that you care about the community you are promoting your business in.
Get involved with local reporters and bloggers. Take a page from Urban Spoon's playbook. They promoted posts/content from local food bloggers. Or consider how Techflash offered coverage to local tech, entrepreneur, venture and start-up communities.
[Related: Influencer Marketing]
Staying Ahead of Hyperlocal Competition.
Reach out to indirectly competitive top rankers to work out affiliate deals, partnerships advertising or sponsorships. If you are in a true head-to-head, you can try turning them into franchises or buying them out. This is a great way to get a foothold in a new community as well.
If you can't partner with them, or buy them out, there is one other tactic you can try. Target neighborhoods, outlying areas or even states instead of city names. Lastly, remember that you can build better content around the topic, engage with UGC and search for alternative sources of keyword data.
Local SEO Near Me
If you don't have the time or energy to do it yourself, let Capital Practice Consulting help you. At Capital Practice Consulting, we specialize in search engine optimization (SEO), content marketing and social media management for businesses in the Mid-Atlantic.
We work with medical practices, dermatologists, plastic surgeons, medical spas, dispensaries, e-commerce websites, lawyers, accountants, financial planners, real estate and any field that needs help marketing a highly technical field. We understand that running a business takes a lot of time, so we are here to help! Contact us today.