SEO is crucial for any type of Law Firm Website. It can help you find clients and you must understand it, especially in this day in age.
Here are seven tips on SEO and how it can help your law firm websites!
1. Picking the Right Keywords
You must understand keyword mapping. This is optimizing pages based on intent.
Use money keywords, attention keywords and discover keywords. Money keywords are the ones you should rank because clients may have the need for your services.
Discover keywords are important as well because clients then are looking for information on your service. Attention keywords help clients find the information they need for their case. In general, this will triple your organic search result.
2. Creating Site Structure: Three Types of Law Firm Sites
Websites for Single Service Law Firm
If your firm specializes in one type of law (family, criminal, etc), structure your site as follows:
You should structure your site as follows if your firm is specific to one type of law:
For your website URL, you can use exact match domain (EMD).
This is not as recommended because it cuts down the ability to rank for other keywords. Although, EMDS are good for Single Service Law Firms.
Multiple Service Law Firms
This is how to structure your site for multiple service law firm websites (corporate law and business law etc).
You should not use EMD because it will confuse Google. At the Root Domain, you should use your law firm name. For every offering, add service pages.
If you create separate pages for each of your services, it gives the ability to rank for a variety of offerings.
Capture additonal traffic by adding sub-service pages.
Being specific about your services will help you get long tail searches.
Different Locations for Your Law Firm Website
So, You should have a city within the URL to rank for local searches and create a new site for each city, within each existing site.
Rewrite the content on your site to avoid penalty of duplication.
3. Understanding the State of Google for Your Law Firms
The competition for spots on Google is rough and you need to have realistic expectations on your campaign and adjust when needed.
So, you can optimize your profile using avvo, which can help increase organic exposure and you can also pay for ads that way.
4. Make Content That Search Engines Want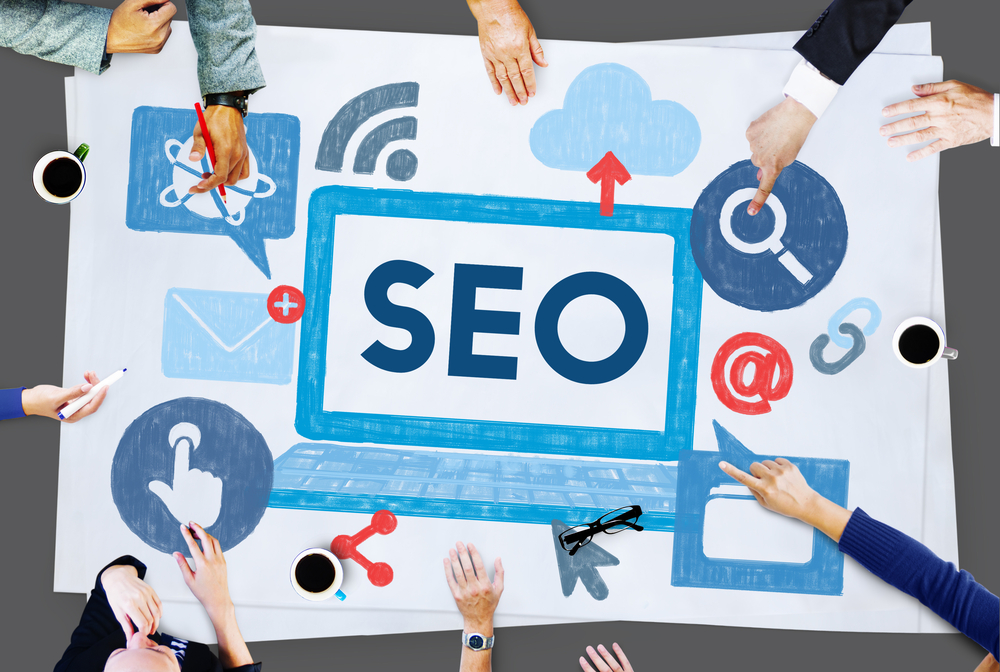 Have keywords and assign them for content.
However, you should look back at your list of keywords which are separated by intent.
Ensure you have tagged keywords with "Purchase" in "Services" pages and keywords tagged with "Info" in the blog posts.
Importance of Using "Purchase"  Intent Keywords
Any keyword with intent of purchase should have goals towards sales/service pages.
This means you should have one main keyword on each page which includes: The URL, title of the page <h1> tag, 1 image title, 1 image alt tag, and the keyword two to three times throughout your content and it should be at least 350 words.
"Info" Intent Keywords
A lot of agencies will stop at keywords relating to "purchase." Make sure to get Google's attention with high quality links, social media shares, and brand mentions.
Would someone share your page and link to your service page?
They would not and Google is very clear about that.
Google does not like if your website has a ton of links pointing to a page because it looks like spam. You need this blog because of the info type content and how it generates links and shares.
Keywording is easy but building content with immense interest can be difficult. You should make In depth guides, case studies, and infographics. This content helps with links, traffic, and shares and it will establish your firm as a voice and leader for legal advice.
5. Make Sure to Optimize, Especially for Local Searches
Google my Business is very crucial to this because their titles gets placed in local results.
Get verified using the Google+ business page. Google will send you a postcard in the mail with a code and enter that code right away or you will not have verification.
Optimize Your Law Firm Website
Edit your page first by naming it with a keyword and then your business name.
You should do this because it creates a bigger ranking boost and a more clickable title.
Make sure to create a description about your firm that is 150-200 words including things about the services you provide and link those directly to service pages.
Use reviews because they will help your SERP listing and give you valuable ratings.  They can also help with website ranking.
Use Local citations and directions (Yelp, FourSquare, Yellowpages, etc) because they help out by being online phone books to help connect your website to a location.
6. Ensuring Your Campaign Is Tracking
You need to pay for Organic Traffic for your law firm website.  But, it is most certainly worth the investment. Understanding the outputs of SEO is very crucial.
Visibility for Overall Search Engine
So, It will take around six months to a year for your law firm website to get higher up on Google.  However, you should measure SERP (the total number of keywords your website uses).
Examining Organic Traffic
When using Google Analytics, you can easily verify your traffic from Google.
Target Pages and Organic Traffic
Target pages are crucial for organic traffic and you should make sure the traffic has a purpose.  You can test that using Google Analytics as well.
Organic Traffic Phone Calls and Leads
This can be difficult, but tracking phone calls and leads are good for your firm. Again, you can use Google Analytics.
7. You Must Generate High Power-Links
Ensure you build trust with Google, which can be difficult but possible.  It is possible by:
Forum Links and Social Media
It is not enough to post links to owned accounts about your law firm website. You've got to build a buzz around your site.
In groups and forums, you should send your content out to them because it is not enough just to post links on your accounts.  Do not push your content in front of your target audience.
Google+ Communities
You can generate hundreds of +1's and share on links using Google+ Communities, but be careful because you could potentially be banned if you are spamming links.
Try to join some relating to law and interact with other people and Make sure to link your best content after a few days, but, it can not your homepage.  Be consistent and active and you will get social signals needed for your law firm websites.
Quora is a a very clear cut question and answer site and you should use it to find related threads to your content on your blog. Make sure to find questions you can answer by writing a response (150-300 words) and putting a link at the end.
Using Link Outreach
Having white hat links for free is what link outreach is very useful for.  When you have content worth linking to, link outreach is essential.
Internal Linking
Internal linking is very crucial and can be valuable for your blog content to the money pages.  If you just interlink them.
Using White Hat Link Building
These are page listings that are dedicated and are a useful resource. You can use google search operators to find them.
"Borrowing Links"
It is very easy to do and it neutralizes advantages with your competitor if you both are using the same links.  It is tough to get links but the ones you do get are very beneficial.
Guest Posting
It is recommended you write content by yourself for your law firm website.  But, it can be useful to have guest posting and a guest posting option.
Local Press
Although local press can be costly ($400-$600), but there are many advantages to this. You can achieve many links this way because newspapers have a lot of ad space. but make sure to call and not email.  It will give you more of a presence for your firm.
Contact Capital Practice Consulting for your free website and online reputation audit today!
Capital Practice Consulting is a Digital Marketing Agency based out of the greater Washington, DC metro area and serves Northern Virginia, District of Columbia, southern Maryland, Montgomery County, Baltimore, and now Delaware and Philadelphia. We specialize in content for search engine optimization (SEO) and social media management in highly technical businesses like medical practices, dermatology, medical spas, plastic surgery, financial planning, law firms, real estate and more. We provide affordable website and app development for businesses to improve their online reputation.