Whether on desktop or mobile, when a consumer performs a search on Google Maps, they rarely scroll past the first few results.
Does your business show up in the top results? If not, you are missing out on potential customers. So, how do you get your business to rank higher on Google Maps?
Google My Business
First, complete your Google My Business listing. Make sure that it is complete and accurate. This directly impacts your business rankings in Google Maps. Supply Google with as much information as possible in the following areas.
Phone number
Website
Hours
Description
Business categories
Business details
Profile images
Verified status
Reviews
Review replies
Positive vs negative ratings
Average star of ratings
Posts
Questions
Answers
Use a Local Phone Number
Google doesn't like toll free numbers because they are often used for spam. Instead, use a local phone number with an area code that correlates to your location.
Not only will this help your rankings, it also shows your customers that you are real and have a physical location in the area.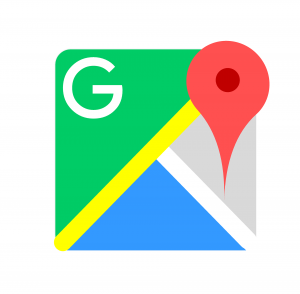 Avoid Tracked Numbers
Do not use a tracked phone number. This could have the opposite effect and damage your rankings.
Optimize Your Listing Description
There is a character limit here so use each one to your advantage. Use local SEO keywords and keep your description short, sweet and to the point.
Keep Your Business Hours Updated
Make sure your listing accurately displays your business hours. This shows potential customer if your business is closed, open, or opening/closing soon.
Add Photos
Adding photos to your listing helps you stand out. Remember that these photos will be the first thing potential customers see so always use high quality photos that really showcase your business.
Choose the Proper Category
This is the most important attribute for ranking. Make sure you manually add as many relevant categories as possible for your listing.
Coordinate Your Maps Listing
Businesses that have multiple locations or phone numbers listed for one actual business will be discredited by google. Sort through duplicate listing and false information to avoid this.
Google Reviews
Getting more Google Reviews makes your business appear trustworthy and therefore rank higher. You can ask your customers to leave a review, share a review link on social media, and add a landing page to your website for reviews.
[Related: Avoiding Bad Reviews]
Using Your Website to Rank Higher on Google Maps
Making sure that your website is accurate, up to date, and in line with local best practices will help you achieve higher rankings. These best practices include
Using local keywords. Keep your pages optimized for location-based searches by adding geographically modified keywords in the titles, body, tags, headers, and URLs.
Ensure that your website it responsive. Your website should function consistently on any device or screen size. Most searches are performed on mobile devices and if your website is slow, has broken links, or requires pinching and zooming your ranking will be affected.
Add a Google Map to your website. Embedding a Google Map on your website is another great way to get higher ranking on Google Maps. You can place it on the contact page of your website.
[Related: Get First Page Rankings]
Get a Higher Ranking on Google Maps
Google Maps Business listings are advancing quickly, allowing consumers to easily and quickly get the information they are searching for.
Keep your Google My Business listing in top shape and you will be able to maintain a higher rank. For more help with Google Rankings, SEO optimization, or website design, contact Capital Practice Consulting today!