Did you know that a business' success greatly depends on their online reputation? The way your business is depicted online has a great effect on potential clients. It can either aid you in gaining new patients, or it can prevent people from choosing your business. Many clients ask us how to get more reviews online. Below are our secrets!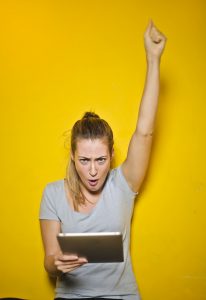 Verify Your Online Listings
The first step to improving your online reputation is to verify all of your listings on the various websites. By verifying listing in as many places as you can, you can maximize your chances of reaching new clients. It is important to ensure that all the information listed, such as your address and contact information, is accurate so that customers can easy contact you. Another great way to encourage people to choose your business is by including photos in your online listings. This can make people feel more familiar with your business.
How to Get More Reviews Online | Ask for Feedback
The big secret is there is no big secret to how to get more reviews online. In order to establish and maintain a good online reputation, it is important to get new, up to date reviews from your patients. Studies show that 72% of people use online reviews to help find a new business. So, you should always seek positive feedback from your customers. You can do this by encouraging them to leave reviews. A few ways of asking patients for feedback include posting a sign in the office that ask for a review or asking for reviews after the customer's appointment is over.
Establish a Great Website
According to recent studies, 37% of people check out a business's website before contacting the business. It is important to have a great website that draws in potential customers. To do this, your website should be easy to find on search engines, easy to use, nice to look at, and it should include reviews from customers. It is also a good idea to have a prompt that asks the person to schedule an appointment. More than one third of people think that a concise website makes a business look more credible, and therefore more attractive.
Catch the Bad Reviews Before They Go Online
If your business needs help improving an online reputation ask us about setting up private, screening surveys. Sending out surveys after the appointment to allow the customer to give feedback before it hits the internet. This gives you the opportunity to catch a bad review and try to fix the problem.