According to the International Data Corporation (IDC), most marketing content will be created by users rather than by marketing departments and agencies. This projection highlights the focus on influencer marketing. With social media being the "place" consumers go to interact with brands, you're probably asking yourself, how important is influencer marketing?
Influencer marketing attracts companies because of its potential ROI. With relatively little investment, an influencer can generate buzz about your product in their community of followers. Sounds too good to be true, right? Because influencer marketing is relatively new, companies are learning on-the-go pitfalls of engaging an influencer.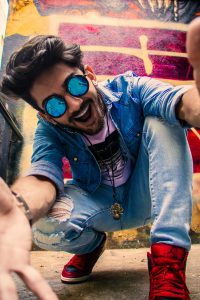 Exercise Caution
Engaging an influencer is ordinarily a rather casual practice. Someone with a significant number of followers contacts your company and offers to post about your product in exchange for free products. However, unlike using marketing agencies, influencers have no contracts and usually no clear bona fides.
Companies can find themselves in the not-atypical situation of providing free inventory with little return.  Or worse, they're sent a request for payment for services rendered. Furthermore, the FTC has recently begun targeting unethical influencer behavior. Most commonly, influencers get in trouble for failing to clearly communicate that they're engaged in a paid endorsement of the product.
Beyond shady real influencers, there are fake accounts as well, or accounts that completely fabricate the popularity of their content by buying likes and fudging engagement.
[Related: YouTube and Video Ads | Most Powerful Media Online]
How to Make the Most of Influencer Marketing
Now, with those caveats aside, influencers can be tremendously helpful to your business. Here are a few quick tips to find a quality influencer for your needs.
1. Your Audience
If you choose to engage with an influencer, pick one that appeals to your niche audience. The aesthetic of the influencer should match with your brand aesthetic and values. If you're selling products to new moms, you probably don't want to partner with an unrelated influencer.
2. Get to Know Instagram
Follow people in your industry. Get to know how Instagram works. Use tools like the website Socialblade whose metrics can clue you into potentially fishy behavior. The more experience you have with Instagram, the easier it is to figure out who is genuine and who is not. Faking accounts is easily initially, but it quickly becomes too expensive to be sustainable.
3. Realize Influencer Marketing Can Be A Gamble
Influencer posts can lead to a spike in engagement, but that may not necessarily lead to a spike in sales. For one thing, Instagram doesn't link directly to external websites in posts. For the most part, clickable links only appear in bios. So, the posts must be so appealing that potential customers go out of their way to find your website and make a purchase.
[Related: Social Media Marketing | 7 Tips To Watch Your Budget Work For You]
How Important is Influencer Marketing?
Well, it's pretty important. Influencers reach younger consumers. Lay out concrete terms for your partnerships. You don't want to get burned by an unexpected rate card. Better to take your time finding the right influencer to partner with for the right reasons, than diving in just to capitalize on this hot trend.