Blogging Can promote services, improve rankings, and attract patients, but they are still avoiding blogging.  Here's why. 10 years ago, blogging was  usually for many different types of writers. Today, it is very essential for healthcare businesses because creating blog posts gives your company site more content and information.  Healthcare blogging also gives more chances of being found by patients.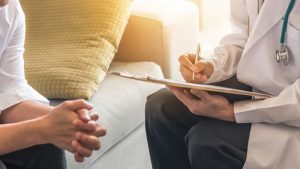 Shockingly,  healthcare companies in the U.S. have a website, but, very few have blogs. What's holding providers back from blogging? The reason providers do not is it is very time-consuming. They want to give care to others instead of blogging and publishing content.
Internist and practice owner in Washington DC, Dr. Bruce Rashbaum, understands the importance of blogging for SEO, "But I don't have the time to put into it, and I'd rather not have the time to put into it. I'd rather be busy seeing patients."
As a solution, Dr. Rashbaum chose to let Capital Practice Consulting blog for him.  This may seem like a good idea, but choose your partner wisely! Not all other companies may have as hands-on of an approach as CPC. So, here are tips for blogging!  
Best Tips for Healthcare Blogging
Respond to the local people in your town.
If the population in your area needs a specific healthcare service that you offer, blog about it. Healthcare care blogging is, at its core, educating potential patients.
Think about questions, patients ask you. 
Then, answer those questions by blogging or by creating a FAQ so that your patients have the answers very fast and quickly.  These answers can also be for prospective patients.
Post regularly and consistently.
This keeps Google and other search engines coming back to your site for new pages, and keeps patients interested in your practice.

Write about your specific services your company provides.
This will attract more interested visitors to your website, especially if they are looking for something specific.  Make it as specific as possible, do not generalize it.
Get Help with Healthcare Blogging
If you find yourself at a loss of words, or more likely, time, ask the professionals for help! Capital Practice Consulting has over 10 years of experience blogging in healthcare for providers to drive more patients from the internet into the office. Call us today for your complimentary web audit to learn more!