What if you could buy a first page ranking on Google? How much would that be worth to your business? Recently, several clients achieved rankings on the first page of Google for a new product. Read below to find out how!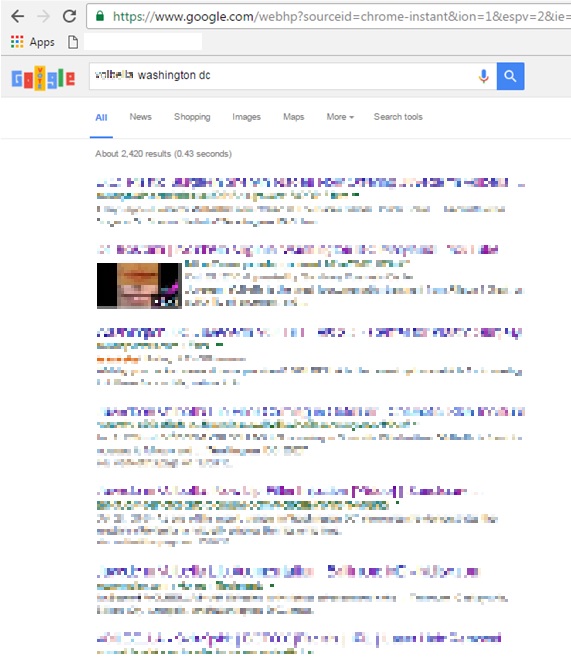 What is the Value of a First Page Ranking?
The valuation of a first page ranking varies wildly. Based on our customers own experience, first page rankings are the most powerful, external marketing referral source outside of their practice. The top keywords in your industry will funnel a steady-stream of leads into your door. We've seen clients go from 10 internet referrals per month (usually from Google Maps) to 60 referrals per month. If each person averages $1000 per visit, then the first-page rankings are valued around $50,000 per month.
Google Pay-Per-Click Ads
Another way to value first page ranking is more artificial – Google pay-per-click ads. Big disclaimer here. On average, less than 10% of web traffic clicks on PPC Google Ads. Among our clients, we've seen no more than 7-10% of website traffic from these ads. In addition, these clicks tend to spend less time on the website than leads from organic search rankings. These are all reasons we discourage clients from paying for ad space.
However, pay per click ads do give you an idea for how much competition you face in the market. For example, a top-keyword will cost $4 to $20 per click! At that rate, search engine optimization is a great value.
Winning Strategy for Digital Marketing
As we mentioned earlier, several clients achieve the coveted first page rankings for a new product. In fact, our client list dominates those particular search keywords with over half of the spots on the page on our roster. What makes the difference from other SEO teams? First, we follow a proven SEO strategy. In addition, we anticipated the launch of a new product and by acting quickly were able to secure first-page rankings. By living and breathing our clients businesses and being local, we can anticipate trends in person and on Google.
Guaranteed First Page Ranking
Nothing in life is guaranteed! If a SEO team promises first page rankings – run for the hills. Achieving first page rankings with competitive keywords takes hard work to out maneuver the competition. That's why it is best to have a team that are experts in your field, stays abreast of the recent Google changes and is local. Ask today for your free audit!