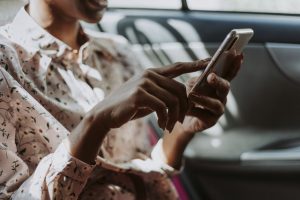 When Facebook acquired Instagram in 2012, the billion-dollar transaction made big news, and many were worried that Facebook may snuff out its image driven competitor. Those fears, however, turned out to be mostly unfounded.

Still companies seeking to carve out a successful marketing strategy on the platforms feel like they may have a choice to make when it comes to Facebook. Let's take a look at some of the differences that can help guide your decisions for whether Facebook or Instagram is better for your social media marketing strategy.
Instagram Basics
Initially, Instagram was a smaller platform for a younger, more female demographic. This has changed as Instagram now boasts 1 billion monthly users and has users more diverse in gender and age than ever before. The platform has more than 25 million business accounts, and more than 80% of users follow at least one business.
In short, Instagram is up and coming as a social media network for businesses, and it's estimated that most businesses will have some Instagram involvement in the near future. Now, Instagram is different from Facebook in a few significant ways.
Instagram is image driven; therefore, the content your business shares needs to be quality images and videos. Get personal with your followers and share (appropriately) so that they will engage with comments and likes.


Facebook 101
Now, with over 2 billion monthly users hardly anyone is a stranger to this social media giant. Users of Facebook mirror the population at large, so they encompass all age groups and genders. Most Facebook users engage with businesses in some capacity, favoring posts with links, videos, and then posts with only images.

Each of these post types entice users to engage with a business's website, its employees, and its products. Links send users to a website to shop or learn more about a brand. Videos and photos lead to opportunities for engagement, creating loyalty.
Facebook also offers ways to promote content, and the success of these campaigns is highly dependent upon the quality of the campaign and how precise the marketing appeals to its audience.
Key Lessons
While both Facebook and Instagram offer great ways to market your business, which one you choose to focus on will largely depend on which is more suited to your objectives. If you want to build a sincere relationship with your clients, Instagram offers a much more intimate and emotional platform for doing so. If you need to spread the word about what your company does, then Facebook is likely the place for you.
And if your target audience doesn't skew young, concentrating your marketing efforts on Facebook may be safer. Taking into consideration when and where your audience spends its time on social media will go a long way to a good ROI. Luckily both platforms provide businesses with analytics that can give you a picture of how things are developing.
If your business needs help with Facebook or Instagram, don't hesitate to contact us.
Capital Practice Consulting is a Digital Marketing Agency and Website Design firm located in Falls Church, Virginia in the greater Washington DC metro area including Maryland and Northern Virginia.
We specialize in search engine optimization (SEO), content marketing and social media management for businesses in the Mid-Atlantic.
We work with medical practices, dermatologists, plastic surgeons, medical spas, dispensaries, e-commerce websites, lawyers, accountants, financial planners, real estate and any field that needs help marketing a highly technical field.