Traditional marketing often requires sacrificing the targeting of one group of customers for another. It doesn't make sense to have separate billboards that focus on retirees, young professionals, college students, or those in the market to start a new business. Digital marketing, on the other hand, allows for the seamless and cost-conscious adjustment of advertising to different segments of consumers.
Digital marketing comes with a learning curve, but the value and impact this style of marketing cannot be excluded in today's screen-filled world.  Here are six tips about digital marketing and how it can help the banking industry.  
1. SEO and Digital Marketing for Banks
When a potential consumer searches Google for a banking service, you want that search engine to return your banking website as one of its top results. Search Engine Optimization techniques maximize the possibility that your website will appear as a top result.  An overwhelming majority of Google searchers look for services in their local area, and smart SEO can capitalize on this.
2. Pay-Per-Click Advertising
PPC advertising places your ads where consumers will see them: on Google search result pages, on YouTube, on Facebook. You only pay for these ads, like their name suggests, when potential customers click on the ad. This type of advertising works best when the right kind of ad pops up in front of the right kind of client.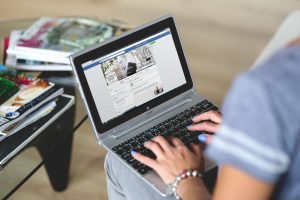 3. IP Targeting and Geofencing
If there is a particular banking service that you would like to offer, then geofencing can isolate an area that may most appreciate this service. Location can be designated to a particular IP address or to a specific geographical location–as small as a neighborhood.
Geofencing can make demographic based advertising work better. If there are a large number of retirees in an area, you can advertise retirement plans and options, for example. New developments will have customers looking for mortgages or small business loans.
4. Content Marketing for a Regulated Industry
Content marketing involves providing education to potential clients–blog posts, informative videos, and even eBooks. These materials have the advantage of making your bank an authority on financial advice. The consumer comes to rely on information obtained from your website, and conversely, they seek out your bank for services.
This type of advertising also lends itself well to blending previously mentioned advertising strategies such as SEO. A consumer searches for "how to choose the best mortgage" and your other digital marketing strategies, such as SEO, lead potential clients to your website and services.
5. Email Drip Campaigns
This marketing strategy sends pre-written emails to customers who have already submitted their email addresses to you because of interest in particular services. These emails follow up with clients and encourage them to contact associates to initiate services.
6. Social Media
Social media marketing can be powerful for many reasons. It's effective and efficient, allowing your bank to target populations based on their demographics.
Digital marketing works best when it is effectively monitored to optimize results. Digital marketing firms can handle the sophisticated fine-tuning that continue to produce the ROI your bank is looking for.
Get Help with Your Digital Marketing in Washington, DC
Capital Practice Consulting is a Digital Marketing Agency and Website Design firm located in Falls Church, Virginia in the greater Washington DC metro area including Maryland and Northern Virginia. We specialize in search engine optimization (SEO), content marketing and social media management for businesses in the Mid-Atlantic. We work with medical practices, dermatologists, plastic surgeons, medical spas, dispensaries, ecommerce websites, lawyers, accountants, financial planners, real estate and any field that needs help marketing a highly technical field.