Thinking about hiring a digital marketing agency?  Hiring a digital marketing agency can help your company attain a variety of goals you may have. It can also reach sales targets. Choosing the right digital marketing agency can be a daunting task. However, here are the top ten characteristics of a good digital marketing agency to help your company find the best agency!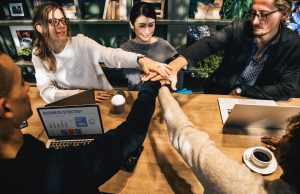 Don't Settle for Less Than the Best
It is important to set high expectations especially for your company.  The digital marketing agency that you choose should be prepared to give their absolute best and work hard to ensure that your business receives the excellent service it deserves!
A Digital Marketing Agency Must Be Innovative
Your business may have a new or unique need or goal, so choose an innovative team that is ready to tackle new problems and situations to help your business succeed.
Should Have Experience with Marketing
A digital marketing agency is an essential part of your business. With this in mind, the agency should provide the best services to your company.  They should have experience with the latest trends and tools used for search engine optimization, pay per click, and social media marketing 
A Digital Marketing Agency Should have Good Communication Skills
Effective communication is the key part of any kind of marketing. Furthermore, a good digital marketing agency understands the importance of communicating with clients and developing a relationship that will endure partnerships.
A Global Audience
Choose an agency with a global network. Notably, if your business wishes to expand and reach new audiences, an agency with this network will have the resources to connect you with this audience.
Good Execution
Actions truly speak louder than words, especially in business! Great ideas and planning are pointless if the agency, cannot execute them. Particularly, it is crucial to choose an agency that can effectively execute these ideas, plans and strategies.
Has an Online Presence
Your company should hire a digital marketing agency that has a strong online presence. In fact, they should have an updated website, a good amount of social media followers, and high search engine results. This should show that the agency can successfully promote your business.
Effective Teamwork
When interviewing an online agency, be sure to meet everyone on that team. Each individual member of the team must play a key role in helping your company succeed. Be sure that everyone there meets your requirements for responsibility and work ethics.
Provides Accurate Numbers
Whether we are talking about analytics, marketing, or sales, the numbers truly matter. The agency you choose should provide accurate numbers and data, document their work, and prepare charts and reports for their clients. This will help the client understand the data and how it is collected, and what it means for the business.
They Are Trustworthy
You should never work with a company you cannot trust.  Choose an agency that is trustworthy and practices transparent billing so that you know what you are paying for.
So, Where Do We Go From Here?
Everything in today's society is going digital.  Certainly, it makes sense to have a digital marketing agency to help your business grow and reach goals. If you are ready to help your business reach the next level, contact the experts at Capital Practice Consulting today!
Capital Practice Consulting is a Digital Marketing Agency and Website Design firm located in Falls Church, Virginia in the greater Washington DC metro area including Maryland and Northern Virginia. We specialize in search engine optimization (SEO), content marketing and social media management for businesses in the Mid-Atlantic. We work with medical practices, dermatologists, plastic surgeons, medical spas, dispensaries, ecommerce websites, lawyers, accountants, financial planners, real estate and any field that needs help marketing a highly technical field.