One of the most valuable marketing pieces in your office can be the cosmetic questionnaire. What is the ideal patient flow for your office? How do you make patients aware of your offerings? All of your marketing materials should be written in plain English and explain every procedure in a problem & solution format.
Important Features of a Cosmetic Questionnaire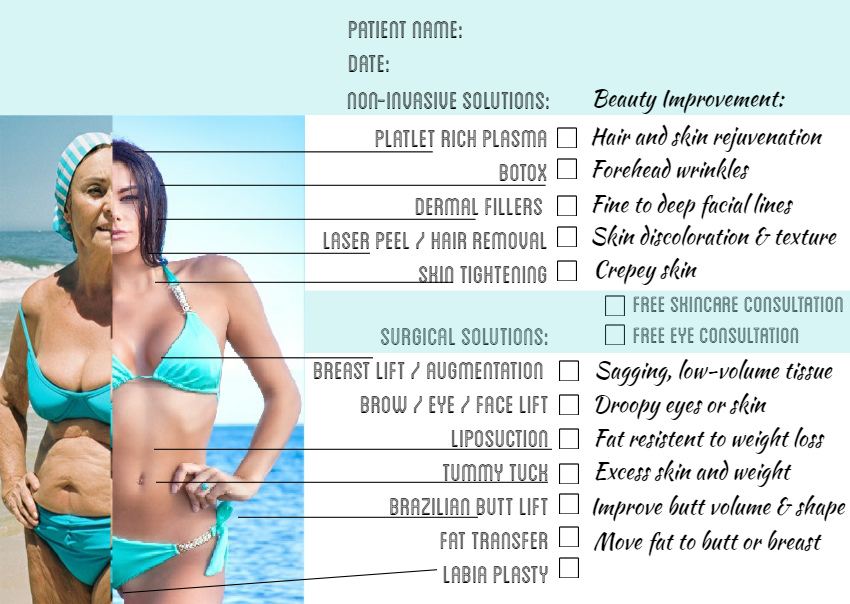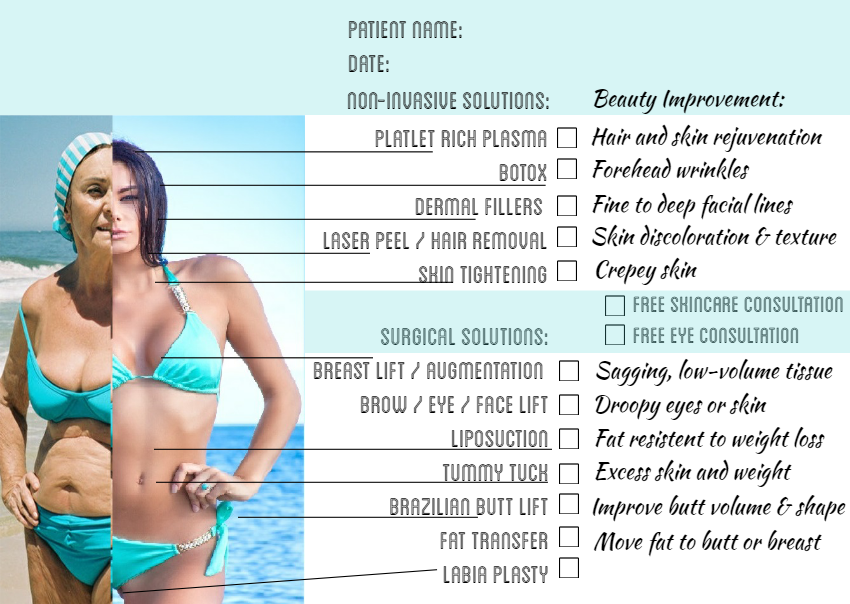 A cosmetic questionnaire can be one of your greatest in-office selling tools. Your cosmetic questionnaire should be informative, comprehensive, and approachable. Easy, right? Usually, this is not an easy task!
You should have at least two sections – one that asks about their concerns and another that gets into specific procedures. You should also have a medical history and current medications, but that can be taken separately from the cosmetic questionnaire.
Most patients could also use a visual reference for the problems you are asking them to identify.
Develop a Plan for Internal Referrals
One of the best sources of new income is your current patient base. One way to improve your practice is the cosmetic questionnaire, another is developing a plan in the office for improving Internal Referrals.
Whether you have a dermatologist, plastic surgeon, nurse injector, devices RN or Master Aesthetician you need to make sure that patients have seen all providers. Not only to improve your business, but also your patient care. If a patient comes to you for Botox, but isn't educated on the aging process, skin quality, and other cosmetic advances they may leave not happy with their overall results.
Work with an experience office manager or practice consultant to develop a plan to introduce patients to each cosmetic vertical in the office. Use the cosmetic questionnaire to identify what procedures they might want to learn about with the other providers in the office.
Ask us today how we can help you improve your office internal referrals!