There's no question that creating and running a new business is a frenetic and sometimes overwhelming experience. Often, we are left wondering how to best realize the potential of an idea while managing a myriad of other demands. Here are some business practices to help you focus your creative energy and purposefully achieve your business goals.
Focus your thoughts.
Memory master Kevin Horsley says that "[w]hen you are multitasking, you are actually switching between tasks, you are always semi-attending, and it is not very effective." Put away distractions and target one task at a time. This increases the quality of your work while decreasing careless mistakes for your business practices.
Prioritize your goals.
What do you need to achieve, and how do you map out that process? When the road map is in order, you can then take time to focus on the process of achieving that goal, without worrying that you're not doing something else. Create realistic time frames for the completion of each step, and then diligently follow this plan for your own business practices.
Embrace the journey.
Building a successful business means making mistakes and recovering from them. Furthermore, Mistakes allow you to put things into perspective.  It can also help discover some things you didn't know about yourself, your business model, or your clientele. Allow the ebb and flow to inform how you view the past and move forward. You're only human, after all.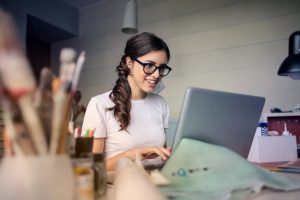 Drive your success.
Success doesn't just happen to entrepreneurs. They create it. Don't allow complacency to determine where you or your business practices ends up. While it's true that a little luck can help, remember to guide your actions with purpose.
Achieve Your Best Business Practices in Washington DC
Capital Practice Consulting is a Digital Marketing Agency and Website Design firm located in Falls Church, Virginia in the greater Washington DC metro area including Maryland and Northern Virginia. We specialize in search engine optimization (SEO), content marketing and social media management for businesses in the Mid-Atlantic. We work with medical practices, dermatologists, plastic surgeons, medical spas, dispensaries, ecommerce websites, lawyers, accountants, financial planners, real estate and any field that needs help marketing a highly technical field.