Becoming an independent aesthetic practitioner is an appealing job. There are many benefits to starting an aesthetics practice like independence, creative liberty, a large variety of cases, and one on one patient care.
If you want to open your own aesthetics practice, but don't know where to begin, here are six tips to help you.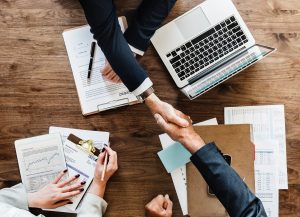 1) Learn the Basics: Aesthetics Practice
When starting an independent aesthetics practice, it is important to first be well versed in the most common and basic procedures. This study done by the American Society of Aesthetic Plastic Surgery shows that Botulinum Toxins and Hyaluronic Acid fillers are the top two cosmetic procedures of a nonsurgical nature.
So, it is crucial to understand these procedures and to be prepared. They will likely make up most of the procedures your business performs.
Once your aesthetics practice is established, you can begin to expand it. An added benefit of this is that you will have a better understanding of which additional services your patients would like to see implemented.
2) Build a Reputation
Your company's reputation will determine whether people choose to use your aesthetics practice. Building a good reputation is essential to your success.
Satisfied customers will continue to use your business and refer friends, family, and coworkers to your business.
Nevertheless, one of the best ways to build your reputation is online. Check out these easy tips for building a medical website. You can also read these articles for more information on getting online reviews and managing an online reputation.
3) Plan and Prepare
While a business degree is not necessary to starting your own aesthetics practice, you will need it to prepare.  
Make sure you cover all legal bases. For example, for tax purposes you will need to register as self-employed. You also need to have insurance coverage for your business. Choose an insurance company that carries cosmetic insurance.
Stock up on the equipment and supplies that you will need for your business.
Build a strong consenting system.
Have a plan in place to deal with problems that might arise.
It also helps to shadow and train in a clinical setting before you open your independent practice.
Being prepared is the key to being successful.  
4) Continue to Learn
Once you have a good handle on the basics, and a good customer base established, look into advancing your knowledge and adding some diversity to your skill set. Investing in a continued education is a wonderful way to help your business grow.
Go to workshops and conferences. Stay up to date on training and new techniques. As a result, this will help you deliver the best services to your customers and stay ahead of the competition.
5) Make Friends in The Business
Having support is an integral component to maintaining a successful business. So, if you don't already have friends who work in the aesthetics industry, find some. It is great to have someone that can offer advice and share experiences with you.
6) Listen!
The absolute best way to keep your patients coming back is to listen to them. Understand what they want and communicate with them. Always allow enough time for a detailed consultation.
Another way to maintain and improve your business is to gather feedback from your patients. Follow up with patients after their procedures.  Ask for opinions.  Knowing that you really care will strengthen the relationship. You will also learn how to improve.
If you are still feeling confused or overwhelmed about starting your own business, let the experts at Capital Practice Consulting help you get started today.
Capital Practice Consulting is a Digital Marketing Agency and Website Design firm located in Falls Church, Virginia in the greater Washington DC metro area including Maryland and Northern Virginia. We specialize in search engine optimization (SEO), content marketing and social media management for businesses in the Mid-Atlantic. We work with medical practices, dermatologists, plastic surgeons, medical spas, dispensaries, ecommerce websites, lawyers, accountants, financial planners, real estate and any field that needs help marketing a highly technical field.