Search Engine Optimization (SEO) can improve your practice visibility to patients online. You must take security measures and protect your website and investment. Otherwise you could spend many hours and even money to get your accounts back. Below are 5 Important Tips to Security for Search Engine Optimization.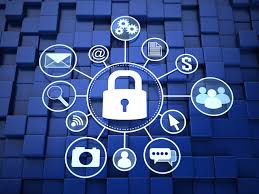 Tip #1: Contracts Secure Content and Website Ownership
Every contract for work on social media, website, and search engine optimization should define account ownership and content ownership. All content created for websites and social media should be owned by your medical practice. When work is done on behalf of the practice, secure it. Defining the terms of your relationship upfront can help if you down the road.
Tip #2: Keep Logins and Passwords for Every Business Account
Next, a centralized location or spreadsheet contains the social media account logins associated with your medical practice. In addition, check accounts to ensure that the logins have not change. If there is an account with ownership or admin [Google Business] or [Facebook] ensure that you are one of the admins or owners.
Tip #3: Set Up and Pay for Your Web Domain
In addition, when you invest in SEO your web domain becomes very valuable. Web hosting, GoDaddy or another provider, paid directly by the practice. Should your web designer disappear, you still own your web domain and it is secure from all attempts to hold it for ransom.
Tip #4: All Accounts are Set Up on a Central Email for Security
We recommend using a info@business.com email or business@gmail.com email address. So that it is not on one employee's personal or business account. If an employee has accounts on their email and is suddenly leaves the security of your accounts will be at risk. The mess can take weeks or longer to untangle.
Tip #5: Contracts Include Specific Benchmarks
Finally, the SEO contract should include specific benchmarks and milestones. Just in case the people you hire for SEO and social media disappear. For example, 10 blog posts a month and page one keyword rankings.
Internet Marketing
Web Design
Why Does Search Ranking Matter for Medical Doctors?